Welcome, Campers!
Nothing you need to worry about, but you should definitely stay in your seats.
About
An up-and-coming zine celebrating Netflix's Jurassic World: Camp Cretaceous. Contributor apps are open through 8/25. Stay tuned for updates!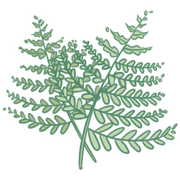 Schedule
Please note that this is a tentative schedule, and dates are subject to change

April 20th – Interest Check opens

May 22nd – Mod Applications open

May 31st – Interest Check closes

June 17th – Mod Applications close

June 19th–Moderator Acceptance finalized & announced

June 25th – Contributor Applications open

August 25th – Contributor Applications close

September 1st-December 12th – Contributor creation period

September 12th – Idea submission and approval

January 2022 – Preorders open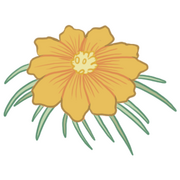 Mods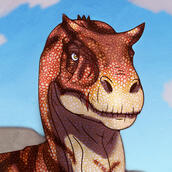 Kylie M. Estes | Organization and Graphics

I'm Kylie (she/they), a 20 y/o artist currently majoring in illustration! I've been a contributor to multiple zines, but this is my first time as a moderator! I look forward to collaborating with everyone to produce a great zine, made with love!!

My favorite camper is Kenji!
---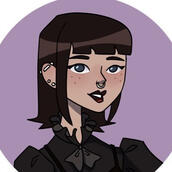 Claire Myers | Social Media and Graphics

I'm Claire (they/them), a 20 y/o comic artist with a love for fashion dolls, sci-fi fantasy, and cheesy cartoons! Although I have experience as a contributor to multiple zines, I'm also a newbie mod.

My favorite campers are Yasmina and Darius!
---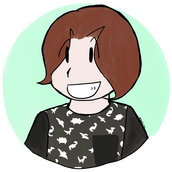 Angela DiLella | Writing

I'm Angela (she/they), a 28 y/o writer and illustrator. Though I've helped edit literary magazines and books and have contributed to zines, I've never been a mod on a zine before. I'm looking forward to learning more about zine publication while burying myself in content for one of my favorite shows!

My favorite campers are Darius and Ben!
---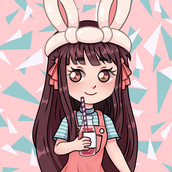 Evie Shih | Sensitivity and Beta

I'm Evie (she/they), a 20 y/o Asian-American animator and screenwriter. I'm new at being a mod and have only partaken in a few zines, so I am very excited to be able to help out!

My favorite campers are Kenji and Darius!
---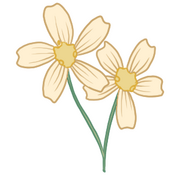 FAQ
What is the theme of this zine?
Canon and canon-compliant content. Works can depict both events from the show as well as non-canon events that could reasonably exist in canon.

Where will the profits go to?
This zine is a for-production and for-charity fanzine, meaning that all proceeds will first go to production and all remaining profits will be donated to a charity!

What charity will the zine be donating to?
TBA

How will this zine be released?
This will be a digital-only zine, with digital and possibly some physical merch.

Is there an age restriction for this zine?
There is no age restriction for contributors, and this will be a strictly SFW zine. However, all mod applicants must be 18+ to be considered.

Will contributors be compensated?
Because this is a charity zine, contributors will not be paid for their work. However, they are guaranteed a free PDF version + digital merch of the final zine, with a goal of having the opportunity to purchase any physical merch at production price.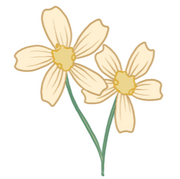 Guidelines
General Guidelines
There is no specific age requirement for contributors, and acceptance will be decided without taking age into consideration.Contributors will be evaluated based solely on the fit of their submitted work to the project. Previous work within the fandom is not required, but is always appreciated.You must have or be willing to create a Discord account in order to join the server in order to receive important announcements and communicate with at least the mod team. Further communication on said server is not required, and more in-depth communication can happen either on the server or privately, fully dependent on your discretion.You must be able to conduct yourself in a professional manner with the contributors and moderators. Because this zine is based around a kid's show and we expect at least some of the contributors to be minors, there will be zero tolerance for inappropriate behavior in relation to the zine. This includes talking about, creating, or showing NSFW content in the server or contributor DMs.Contributors are allowed to apply for more than one position, and are encouraged due to the small size of the fandom. Contributors may accept one or more of the roles that they are accepted for, but will be expected to do the normal amount of work for all roles. Acceptance to one role will not give a contributor preferential treatment for any other that they were not already accepted to.Please make sure your works/portfolio are public! If the mods are unable to access them, you will NOT be contacted individually to correct the issue, so please, for your benefit make sure that they can be accessed!You must be able to follow the schedule for check-ins and final submissions. If you need an extension for any reason, please let a mod know so we can adjust our timeline accordingly.Contributors will be allowed, but not required, to make multiple pieces for the zine once approved for extras by the mods (this is a digital-only zine and will therefore have a lot of leeway regarding length, and your request will most likely be allowed).Zine work should be kept private until a determined time after the zine is released. You may upload your pieces to private portfolios if you would like, but they should be kept off of public socials until further notice.After zine sales have finished, you may use your pieces in any way you see fit. This includes selling them, though you may ONLY sell your own works.If your socials are 18+, we will not be able to directly link to them in the zine. Instead, we can link to a Carrd or Linktree that has proper disclaimers regarding 18+ socials.Contributors found making any of the following content, regardless of whether on SFW or NSFW socials, will be immediately dismissed from the zine without any further warning:a) Depictions of any underage people or characters in sexual or suggestive situations
b) Deictions of rape/noncon
c) Depictions of incest
d) Racist caricatures, hate speech, etc. This also goes for homophobic, transphobic and any other bigoted content.
e) Any content outside of this deemed too controversial by staff will be reviewed on a case-by-case basis
White-washing of any sort is strictly prohibited. This includes, but is not limited to, lightening skin color and the erasure of canon ethnic features. Characters may be colored darker, but there is zero tolerance for white-washing. We have several sensitivity mods working to ensure that characters of color are portrayed respectfully, and they will have the final decision on disputed pieces. Making characters skinnier is also not permitted.While works implying romantic relationships between characters (hand holding, hugging, stealing looks, etc) are permitted in contributor work, due to mixed responses in our interest check we would like works to avoid explicit romance between characters (i.e. kissing). What crosses the line can be discussed, we're not overly strict. However, ships between campers will be limited to a 2-year age difference, and ships between minors and adults are strictly prohibited. (For reference: Darius is 12, Brooklynn is 13, Sammy and Ben are 14, and Yasmina and Kenji are 15)Please no zine work depicting sensitive topics (i.e. suicide, self harm, abuse, etc.)Plagiarism and tracing are not allowed.Pieces must stay completely SFW and have a "TV-Y7" ratingDepictions of violence in the zine will be restricted to what can be seen in the show (i.e. "off-camera" violence and allusions,) and specific cases where depictions are questionably show-appropriate can be gone over with the artist and/or writing mods
Page Artist (Illustration & Comic) Guidelines
All general guidelines apply.Zine pieces should be digital, or able to be scanned using a high-quality scanner and digitally touched up if needed. (NO photos of traditional work)Please submit 3 of your best works, similar to the work you will be doing in the zine (i.e. in the same medium, and EITHER comic work or full-page illustration, depending on what you are applying for)Pieces should be fully finished (full color, shaded, etc), and at least one of the pieces should show the use of a moderate to complex background.Applicants will be evaluated on their handling of the principles of art, as well as personal style and understanding of anatomy.Applicants that submit traditional work will also be evaluated based on the quality of scanning and/or digital editing of their work that they are capable of, and will be held to this standard for the final work submitted to the zine.Along with these pieces, applicants may submit a portfolio of work (a website, tumblr blog, art-only social media, google drive folder, etc.) It may include the individual works submitted previously, and as a whole is not required, but can be considered in the final evaluation.In the zine, you will be required to include a background or setting in your piece.In the zine, you are allowed the option to work with any writer who would want to work with an artist, and in this case must be in contact with the writer who you are collaborating with on as regular a basis as either of you require regarding the project. This option may be limited, however, due to zine formatting restrictions.In the zine, you will need to follow a specific page size and format format for your final piece
Writer Guidelines
All general guidelines apply.You will be required to submit at least 3 writing samples of 1-3k words in length each.Along with these pieces, applicants may submit a portfolio of work (a website, tumblr blog, AO3 profile, google drive folder, etc.) It may include the individual works submitted previously, and as a whole is not required, but can be considered in the final evaluation.Within the zine, you will be required to submit a work of approximately 3k words in length in order to fill the same amount of page space as visual artists. Likewise, if work fits at an awkward length within pages work may need to be edited down or compensated for by working with an artist.Writers may also have the option to work with an artist from the beginning on a collaborative written piece and illustration(s) at the discretion of both you and whatever artist would like to work with you that you also accept. This option may be limited, however, due to zine formatting restrictions.
Merch Artist Guidelines
All general guidelines apply.You will be required, first and foremost, to identify what kind of merch you want to create for the zine.The zine itself is digital, and digital merch is fully accepted (icon sets, emote packs, wallpapers, etc). However, the types of PHYSICAL merch that we are currently able to produce are prints and stickers. If you wish to create anything else, you need to provide us with a game plan for how to produce it in our current time frame, budget, and most importantly including a manufacturer.For whatever specific type of merch you are applying to produce (this can be multiple), you must provide 3 examples of either fully produced or fully functioning plans for the type of merch. We understand if you have not been able to actually produce some of this merch, but you must provide digital assets that would be acceptable to manufacture)Along with these pieces, applicants may submit a portfolio of work (a website, tumblr blog, art-specific social media, personal merch store, google drive folder, etc.) It may include the individual works submitted previously, and as a whole is not required, but can be considered in the final evaluation.You will be given timely formatting guidelines to follow for any work you submit.